Archive for the 'Get Involved' Category
Look for issue 3 of Riverwise at area bookstores, grocers, cafes and community spaces today!

| | |
| --- | --- |
| | |
| Look for issue 3 of Riverwise at area bookstores, grocers, cafes and community spaces today! | |
——————————–
(A bonus column from Riverwise editorial member, Shea Howell)
Changing Schools
Shea Howell
Labor Day has passed, and people are returning to schools systems in crisis. Nationally, the Secretary of Education, Betsy DeVos, has vowed to destroy public schools.  Her commitment is to private, religiously based schools. Recently, Julian Schmoke, Jr. joined her as the Director of the Student Aid Enforcement.  He comes to us from DeVry University which was just forced to pay a massive $100 million to settle a lawsuit for lying to students. Michigan, home state of Betsy DeVos, and long suffering from her meddling, ranks at the bottom on national tests. State spending for education at all levels is among the lowest in the country and has dropped 14% since 2007-2008 for colleges and universities. Detroit with a new Superintendent and some measure of local control for the first time in two decades faces teacher shortages, turmoil and lack of basic supplies. The annual ritual of beginning school is fraught with anxiety, uncertainty and lack of care for the emotional and intellectual well being of far too many of our young people.
When a system is facing this much dysfunction, it is time for us to ask deeper questions. Certainly DeVos and her cronies, emergency managers, state interference and irresponsible legislatures have their share of the blame in creating this chaos. But this crisis comes from a more fundamental problem.  Our system of education no longer has a clear vision or purpose.
School years begin after Labor Day as a reflection of our agricultural heritage. Hands were needed to harvest and preserve foods. Schooling happened after the work was done. As industry replaced agriculture, schooling became necessary to do the work of an expanding economy. Schooling happened so people could do jobs.
Tying schools and education to the demands of work has always had its critics, spurring some of the most progressive and thoughtful efforts to enable young people to develop as full, responsible, creative human beings.  More than 100 years ago, John Dewey published Democracy and Education. In the shadow of WWI and facing a rapidly changing society, Dewey offered ways to think about education as a creative process to help people develop themselves and their society humanly in the face of ongoing change. But these efforts have never been at the core of US schools. For most people, schooling has been about jobs, skills and survival.
Today, it is obvious to everyone most schools are little more than containment camps for children. Daily practices are tied to mastering information for meaningless tests designed to advance a few at the expense of the many. Clearly we need to shift to a new paradigm for education.
In arguing for this paradigm shift in our thinking, Grace Lee Boggs, a student of Dewey's and educational philosopher, wrote in The Next American Revolution, "Our schools must be transformed to provide children with ongoing opportunities to exercise their resourcefulness to solve the real problems of their communities. With younger children emulating older ones and older children teaching younger ones, they can learn to work together rather than competitively and experience the intrinsic consequences of their own actions. Children will be motivated to learn because their hearts, hands, and heads are engaged in improving their daily lives."
Across the country, people are evolving ways to educate one another to transform schools and communities. They understand that young people are not problems to be contained, but have the energy, imagination and desire to create communities that reflect the best in us. All of us concerned about the future need to find ways to support and enhance these efforts.
for a copy send name address and $5.00 to Riverwise 3061 field st Detroit, Mi  48214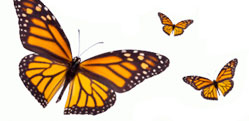 Grace Lee Boggs 102th Birthday. Grace our comrade, mentor and friend past away October 5, 2015.  Grace and Jimmys legacy continues.  

"People are aware that they cannot continue in the same old way but are immobilized because they cannot imagine an alternative. We need a vision that recognizes that we are at one of the great turning points in human history when the survival of our planet and the restoration of our humanity require a great sea change in our ecological, economic, political, and spiritual values."

Living for Change News
June 26th, 2017

The Revolution Starts With Us

Scott Kurashige's presentation to the Allied Media Conference Opening Ceremony (Detroit: June 16, 2017)

BILL MOYERS: Let me take you back to that terrible summer of 1967, when Detroit erupted into that awful riot out there.

GRACE LEE BOGGS: I ask you to think about your calling it a riot. We in Detroit called it the rebellion because we understood that there was a righteousness about the young people rising up against both the police, which they considered an occupation army, and against what they sensed had become their expendability because of high-tech. That what black people had been valued for, for hundreds of years, only for their labor, was now being taken away from them.

And what we tried to do is explain that a rebellion is righteous, because it's the protest by a people against injustice, because of unrighteous situation, but it's not enough. You have to go beyond rebellion. And it was amazing, a turning point in my life, because until that time, I had not made a distinction between a rebellion and revolution. And it forced us to begin thinking, what does a revolution mean? How does it relate to evolution?  

(Edited transcript from Bill Moyers Journal: http://www.pbs.org/moyers/journal/06152007/watch3.html)

It is truly a wonderful honor to be with you. I know that half of you are Warriors fans. Having lived in the Midwest for 14 years, I have to admit that I'm part of the other half that's just happy to see Dan Gilbert lose.

I want us to reflect on why have we all come together, right here in this historic theater, on Woodward Avenue, just steps away from the QLine, the sparkling new electric railway that can whoosh by at up to 35 percent the speed of a municipal bus.

Why are we here today in this city, where the 1 percent class has developed a new formula called "emergency management" to combine political disenfranchisement with racism and economic dispossession?

Here, in this country, where we are sinking deeper into a constitutional crisis with each and every tweet?

And here at this moment in time—50 years after the urban rebellions against rampant police brutality, persistent racial discrimination, entrenched segregation, and structural poverty in Detroit and dozens of other cities; and 50 years after the global rebellions against white supremacist colonialism? That rupture a half-century ago marked the beginning of the end of the capitalist system.

We are here because we have been awakened to the truth about the city, the nation, the world, and the times we live in.  

The truth is that we have a short window of opportunity to respond to mounting catastrophes on an epic scale.

The truth is that there is no such thing as equality under capitalism.

The truth is that this system is not salvageable because it was not built on sustainable principles. It was never intended to integrate all of us who comprise the wretched of the earth—that was the underlying truth of the rebellions.

At first the rebellions raised expectations. In 1973, Detroit elected Coleman A. Young, the city's first black mayor. His triumph was a symbol of pride, promise and, what's that word I'm looking for… HOPE. In response, he was called "divisive," "racist," and "socialist." White Democrats flocked to the suburbs and became Republicans. Any of this sound familiar?

2016 proved, once again, the ultimate validity of the great American melting pot theory: those on the bottom get burned and the scum rises to the top.

And so our generations now grasp the crucial political lesson our elders learned. Every revolution must overcome the counter-revolution. There are reactionaries in this country who want to tear down mainstream politics, economics, science, media, and environmentalism. Their ultimate goal is to create a new system worse than capitalism.

So we must vote, but that's just a start.

We must resist—from Stonewall to Standing Rock, from Ferguson to Flint, from Palestine and Puerto Rico. Everywhere oppression rears its ugly head, we must resist, but we can't stop there..

The revolution starts with us. Our revolution is a two-sided transformation of our selves and our structures because there's a direct connection between consumerism and militarism, domestic violence and police brutality, ableism and homelessness, transphobia and access to health care, individualism and opportunism.

We can witness the revolution starting right here because the collapse of the industrial economy and end of liberal reform has challenged Detroiters to build the foundations of a whole new culture and a radically new social order, one exemplified by:

Freedom Schools that empower youth (in partnership with their teachers and elders) to think critically, solve problems collectively, and build community.

Urban farms that promote food sovereignty, valuing land and harvests as social goods rather than commodities.

A model of community safety that works to end police brutality, but recognizes, as Grace taught us, that the only way to survive is by taking care of one another.

A new model of work, moving beyond the demand for jobs that serve corporate overlords to creating cooperative forms of ownership and production for self-reliance and ecological sustainability.

And in the D, the crisis of representative democracy is a challenge to build participatory democracy: we the people must understand and reshape the laws, the budgets, the social policies and institutions that will define our destiny. That is our mission. And that's why I'm so excited to be right here with you—the beloved community of the AMC.

---

---

Thinking for Ourselves

Puerto Rico and Detroit

Shea Howell

This year the Allied Media Conference offered a space for gatherings prior to the opening session. I participated in the Puerto Rico/Detroit Solidarity exchange.  The purpose of the gathering was to give people an opportunity to learn together about our mutual experiences as targets of financial attacks under the guise of bankruptcies. We hoped that by talking together we would be able to "imagine new pathways toward the liberation of our communities and build relationships that we will need to continue working together."

Peter Hammer of the Damon Keith Center for Social Justice opened the conversation by raising the questions of how to change the narratives about the bankruptcy process and the development of our communities. He asked, "How do we challenge the belief systems underlying the entire conversation?" He especially identified the morality play embedded in concepts of debt. Debtors, he explained, are "cast as blameworthy and somehow deserving of punishment."  Thus the creation of debt is a mechanism of social control.

Whether in Detroit or Puerto Rico, the debt intentionally created by refusals of elites to invest in social goods forces governments to borrow to meet basic responsibilities. This created debt burden justifies the demands to cut services, privatize public assets, limit democratic decisions, and attack pensions. Historic structures of racism and decisions to shrink governments, lower taxes and protect power for a wealthy few form a logic of fiscal austerity that has been evolving since the 1980's under leaders like Ronald Reagan and Margaret Thatcher.  Built over decades, Hammer said, "There is no easy way out," but,  "We must think in the long term and talk about public good, public action and radical transformation." We are not alone in this effort, as globally people have been developing forms of resistance and push back. In the discussion of this presentation people identified solutions beyond colonialism and capitalism.

Activists from Puerto Rico and their diaspora shared efforts at resistance that are rarely reported. Yasim Hernandez invoked images of water, migration, and connectivity. She explained that as an island nation the people of Puerto Rico have an understanding of themselves as a migrant/divided people "embodying fluidity and culture as resistance and a survival weapon."  She shared the work of "decolonial love" that begins with "self-work first" so that "we will become ungovernable, like water."

Tara Rodriguez Besosa shared her experiences in the food sovereignty and agricultural movement explaining that decentralizing agriculture and emphasizing local food production are "at the root of a political reframing" and new social reconfiguration of the island. Resisting efforts by the Department of Agriculture and seed producers like Monsanto to centralize and control food production; agricultural activists are making land for food and natural diversity priorities.

Melanie Perez shared the role of students and professors at the university who were engaging in public demonstrations and strikes to resist cuts to education. She talked about the increased efforts by authorities to crackdown on dissent and the bravery of students to stand up against this.

As people shared these experiences it was clear to all of us that we have much to learn as we create new stories of liberation. Monica Lewis Patrick of We the People summed up the Detroit experience saying, "They created the bankruptcy to give a death blow to organized labor and then to take control of the largest water system in the whole world. It is a psychological warfare." She concluded, "This transformational moment is yours. Every generation has to confront the tyranny of their day. This is yours."  

It is a moment for all of us who care about justice. If we put our faith in one another, in our capacities to care and create, we can create a better future.

---

PATHOLOGY OF DISPLACEMENT: THE INTERSECTION OF FOOD JUSTICE AND CULTURE

Shane Bernardo

In new Food Justice Voices issue Pathology of Displacement: The Intersection of Food Justice and Culture, storyteller, healing practitioner and food justice organizer Shane Bernardo tells his story about how displacement has affected his ancestors and family within the Philippine diaspora, and how he is working to reclaim ancestral subsistence practices that connect him to land, food and his roots. In this piece Shane breaks down what was lost due to colonialism and how we can fight to get it back to truly achieve a real "food justice" movement.

---

---

WHAT WE'RE READING

Wage Love to End Debt's Stranglehood

Sarah Van Gelder

Debt is an age-old means of shaming and controlling poor people. The practice is so commonplace, we hardly notice it.

For many, going into debt is the only way to get an education, buy a home, or survive a medical emergency. Shaking off that debt can be impossible for those living on low-wage and insecure jobs, and those targeted by predatory lending. Still, many accept the story that debt is their fault.

At this year's Allied Media Conference in Detroit, Michigan, residents of the city and those of Puerto Rico gathered to compare notes on how debt and default have affected their regions. (Photo: Ara Howrani via 

Allied Media Projects / Flickr

)

Citizens of cities and even countries are shamed for their debt, and blame is used by those instituting emergency management to justify loss of self-rule, privatization of public services, and extraction of community wealth.At this year's Allied Media Conference in Detroit, Michigan, residents of the city and those of Puerto Rico gathered to compare notes on how debt and default have affected their regions. Both have experienced economic hardship, both are predominantly made up of people of color, and both are seeing debt used as an excuse for the selling off their common assets and to undermine their rights to self-governance.In Detroit, the loss of industrial jobs to low-wage regions, coupled with federally subsidized white flight has left the city with the costs of operating urban services that benefit the entire region without the tax base needed to pay for them.The 2008 financial crisis hit the city—and its African American families in particular—especially hard. Residents had been targeted for subprime mortgages, which accounted for 68 percent of all the city's mortgages in 2005, compared to 24 percent nationwide, 

reported the the Detroit News

. Today, more than three quarters of foreclosed homes financed through subprime lenders are in poor condition or tax foreclosed.

---

The James and Grace Lee Boggs Center to Nurture Community Leadership

.

3061 Field Street
Detroit, Michigan 48214
US
An open invite to friends & family of Macomb County:
WHAT KIND OF COMMUNITY AND WORLD CAN WE ENVISION TOGETHER?
"We have a great opportunity to create beloved, caring communities… But
first, we must break our silence and have safe, serious conversations
about our history and how we reached this point."
APRIL 22 from 2-4PM at GRACE EPISCOPAL CHURCH (115 S. Main Street, Mt. Clemens) ~ Sponsored by the James and Grace Lee Boggs Center to Nurture Community Leadership ~ CONTACT US AT: Lejla@umich.edu // (586) 596-5059
Sent from my phone.
____
Break Silence Ferndale April 29, 2017
  

Our mission is to nurture the transformational leadership capacities of individuals and organizations committed to creating productive, sustainable, ecologically responsible, and just communities. Through local, national and international networks of activists, artists and intellectuals we foster new ways of living, being and thinking to face the challenges of the 21st century.

Living for Change News
December 19th – December 26th

Light and Water

Shea Howell

Mayor Duggan has launched an aggressive initiative

to improve life in Detroit's neighborhoods. This past week he has touted new initiatives on employing Detroiters. He announced efforts to strengthen executive

authority

requiring some businesses to hire at least 51% Detroit residents for their workforce. Those who don't meet this goal will be fined, the money used to fund training programs. He has ordered a tightening of controls on

landlords

who are not paying heating bills. Currently, some people have gone more than a year without heat in their apartments. These efforts are all part of Duggan's "

20 Minute Neighborhood

" vision where any person should be able to walk or bike to almost everything they need within 20 minutes.

Duggan advocated this vision

last spring

at the Mackinac Policy Conference. Talking to the business and political leaders gathered there, Duggan posed the question, "What do want this city to be?" He then talked about neighborhood life and finding solutions that were "inclusive," "unique," and "authentic" to Detroit.

Much of this effort was captured at the ceremony last week to flip the switch and illuminate every Detroit neighborhood. "For the first time in a generation, Detroiters can step outside at night anywhere in their city and have an expectation of a street lit to the national standard," Mayor Duggan said.

This is a major accomplishment. Under the rule of Emergency Management, nearly half the lights in the city did not function and no one was allowed to replace them. Duggan wisely decided to begin his efforts in the darkest of neighborhoods and has now completed installing 65,000 new LED lights at a cost of $185 million.

Yet it is this very accomplishment that makes me doubt his vision.

I have lived in a west side neighborhood since the 1970s. Until last year I never had a streetlight, so I was delighted to see the small sticks in the ground marking the spot for a new light right at the end of my driveway. Most neighbors joked that it was unlikely a real light would follow. But cynicism gave way when trucks and heavy equipment started working their way down the block.

I was home the day our light was put it. It was a little odd to see six white men in the neighborhood putting in city lights. I asked them where they were from. Toledo it turned out. Then they put up a wooden pole and attached the arcing LED light. By just about any standard, these new lights, made of wood to deter metal theft, are ugly.  And now, depending on individual wiring systems to avoid circuit failure, high winds cause a constant flickering. And as many people have experienced, the LED light does not illuminate the dark as much as the old ones. It seems to concentrate a pool of light on a small section of the street, leaving the rest still in darkness.

When this problem was raised with the Mayor, he said. "No. 1, what we are doing is lighting the streets. That's what streetlights do is to let you see traffic, bikes, oncoming traffic. It is not to light your property. That's the reason for your property lights." His department head suggested turning on porch lights, as though people had not been lighting the city that way for years.

This attitude in response to citizen concerns is exactly the reason why people distrust Duggan's vision. It is clouded by a fundamental disrespect for the wisdom and experience of people in the community.

Over the last two years, the single most critical issue facing our city is water shut offs. Nearly half the homes in Detroit have experienced lack of water due to the inability to afford escalating water bills.

People in the community have an answer to the question of what we want the city to be. Fundamentally we want it to be a city that cares for its people. If the Mayor truly wanted to improve the quality of life for all he would put a moratorium on water shut offs. He would adopt a real water affordability plan. Duggan's technological projects do not solve problems of our hearts. 

---

---

Trump: The Unfinished Business of Goldwater and Rockefeller Tawana Honeycomb Petty Eclectablog

Like Barry Goldwater's campaign to "

Save America

" in 1964, Trump's "

Make America Great Again

" campaign unearthed a marginally suppressed anger rooted in white supremacist racism, fear, and capitalism.

Goldwater's opposition to big government and civil rights had come at a time when the country was wounded and struggling to move forward. It came at a time after a presidential assassination, after race riots and uprisings injuring thousands and killing dozens. It came at a time when civil disobedience in response to unfair laws and governmental practices had become an anticipated and daily occurrence.

Trump's opposition to Black Lives Matter (made clearer through his nomination of Jeff Sessons) stands squarely with Goldwater's then opposition to the Civil Rights Movement. Trump's position against government models Goldwater's pursuit of a shrinking government. The difference is that the electorate wasn't willing to follow Goldwater's lead.

In response to pushback against his extremism, Goldwater espoused, "extremism in the defense of liberty is no vice." This and other divisive rhetoric ultimately helped sink Goldwater's 1964 campaign. Ironically, this same sort of rhetoric under similar political conditions would help sail Trump into victory over 50 years later.

Two Steps Forward, Ten Steps Backward

America was reluctantly struggling to become great, a goal I would argue it had evaded until the country seemingly unified during the 2008 election of its first Black President. On the surface, America had taken more steps closer to greatness than it had ever taken before; not because America had resolved its ugly past and present global contradictions, but because for once, a black man could stand before America and say in good conscience that he believed the United States Constitution also applied to him. It was a short-lived window of progress.

Although the 2008 election of President Obama brought together progressives from around the world, it also unified racist hatred inspiring hundreds of incidents of anti-Obama violence. Nooses were hung from trees, Obama signs and crosses were burned on lawns, and people were assaulted. The country became polarized.

At my own job at the time, the office split down the middle. Blacks and whites that had once considered each other friends, shared joint lunches and chatted on a regular basis became reticent towards one another. One person even reported an Obama t-shirt to human resources.

The Awakening

In the days since Obama's first 2008 victory, the US has moved backward and forward contemporaneously. With oppressive policies and discrimination came mobilization and civil disobedience in ways reminiscent of the 1960s. The Occupy Movement was mobilized against capitalism in 2011. Black Lives Matter began as a hashtag in 2013 following the murder of Trayvon Martin and galvanized the country in 2014 following the police murder of Mike Brown and the uprisings in Ferguson, Baltimore, and other cities across the United States. The People's Climate March mobilized nearly 400,000 people in NYC to stand against global warming and fight for environmental justice in 2014, the world responded to the government sanctioned poisoning of 100,000 people in Flint, Michigan and the massive water shutoffs in Detroit, and the Standing Rock Sioux Tribe mobilized the country to join their resistance against the pipeline in North Dakota. Americans were no longer accepting things as they were. Unfortunately, not all who resist are on the right side of history.

Trump's Rhetoric

There are two major differences between the 1964 hostile campaign rhetoric and the 2016 hostile campaign rhetoric. First, fear and anxiety towards a Trump administration among Blacks was no longer sure-fire support for the Democratic Party in 2016. Second, Trump's rhetoric was timely and desired by a populace exhausted with movements for social justice, declining economic mobility, and so-called "political correctness" that had been on the rise since the 1960s.
As much as the (mostly white) Republican Party had grown tired of the middle of the road Republicans they felt had not had their backs, many black Democrats had grown wary of a middle of the road Democratic Party they realized could not represent the full scope of their humanity. Their attraction to Bernie Sanders and the failure to elect Hillary Clinton showed proof of that. Blacks' exhaustion towards a racist society fueled their support of Sanders as much as racism itself fueled support for Trump. When Bernie Sanders' campaign was yanked from underneaththem, it pissed a lot of people off.

What Now?

More than anything, I believe it is Trump's lifelong pursuit of a Rockefeller-like legacy that drives him. Trump has managed to channel both Barry Goldwater and Nelson Rockefeller (seemingly archenemies) into one mighty titan rolled into one. Even more ironic is his relationship with Mitt Romney, eerily similar to the political antagonism between Goldwater and Romney's father in the 60s.

The President-elect has been trying to make Trump a household name like Rockefeller once was since he was a young man; a pursuit of fame and notoriety similar to that of his own grandfather's attempts to shadow the wealth of John D. Rockefeller, Sr.

It's no coincidence that the President elect has nominated Rex W. Tillerson – Chairman and CEO of Exxon Mobil Corporation and a decedent of Rockefeller's Standard Oil Company to the office of Secretary of State. What better way to secure a global oil fortune?

As I watched Trump circle back on his "Thank You Tour" trying to squash some of the hate filled rhetoric and lies that got him elected, his motives for world dominance became clearer to me. He doesn't want to be known for draining the swamp, he's too busy digging for oil beneath it.

Trump is a capitalist and American capitalism is intertwined with racism. We've seen the hand that Trump is dealing. We had better start paying attention to Pence's.

---

WHAT WE'RE WATCHING/READING

"Netflix's Barry Imagines Obama Before He Found His Way"
KEEP READING


---

A message from our friends at Tewa Women United

After 25 years of serving the Pueblos/Tribal nations and diverse rural and underserved communities of northern New Mexico, 

Tewa Women United

 is in the process of buying our own building on a quiet, tree-lined street in Española, New Mexico. Having our own home makes it possible to offer our programs and do our work in a much more sustainable way.

Work is needed to make this new home a comfortable place for our community. New Mexico winters take us below freezing, and summers send temperatures soaring into the 90s. Will you consider making a donation to help us install central air and heat in our building?

All donations up to $500 will be matched through a donation from First Nations Development Institute's NativeGiving.org. 

Our goal is to raise $12,500-half of the amount needed to install the heating and air. Donations beyond $500 and up to the goal of $12,500 will qualify us for $3,000 in additional giving incentives.

By helping us create a welcoming home for our community, you are making a financial investment in our organization's future. We see this building as an extension of ourselves and want it to be a nourishing first environment for all who enter. The people who walk through our doors span the entire life cycle, from not-yet-born babies to grandmothers and elders. Our programs range from the Yiya Vi Kagingdi Doula Project, to the A'Gin Healthy Sexuality and Body Sovereignty project, to the Circle of Grandmothers (and much more).

It's very important to us to provide a space in which all who come to the Tewa Women United building can feel truly nourished.  

Your gift will help us do that through the installation of central heat and air in our building.

All gifts made to Tewa Women United through 

NativeGiving.org

 betwe en now and January 31, 2017 will be matched and qualify the organization for giving incentives. Be sure to designate your gift to 

Tewa Women United

! All gifts are tax-deductible as allowed by law.

By giving today, you are helping us to continue to provide a safe haven and valuable resource for women in the Tewa-speaking Pueblos and Española area. 

Thank you for your support!

With gratitude,

Corrine Sanchez and the staff of Tewa Women United

Among many other titles, don't miss…

Ron Scott's – How to End Police Brutality

evolution in the 21st Century Anthology

…or the classic, Conversations in Maine

---

The James and Grace Lee Boggs Center to Nurture Community Leadership

.

3061 Field Street
Detroit, Michigan 48214
US
  

Our mission is to nurture the transformational leadership capacities of individuals and organizations committed to creating productive, sustainable, ecologically responsible, and just communities. Through local, national and international networks of activists, artists and intellectuals we foster new ways of living, being and thinking to face the challenges of the 21st century.

Living for Change News
December 5th – December 12th

---

Dear Friends and Comrades of the Boggs Center, 

We are deeply grateful for all of the support you have given to us over the years.

As we face a tremendous moment of both crisis and opportunity, we feel an enormous responsibility to continue the commitment to revolutionary and visionary work and resistance that was at the heart of the lives and works of Grace and Jimmy. 

We also believe that at this "time on the clock of the world," their vision of possibilities for a new America are not only relevant, but urgent. 

As 2016 comes to an end, we are asking for your support. 

Please visit our website

 to make a donation or send checks to 

Boggs Center

3061 Field St
Detroit, MI
48214

---

Thinking for Ourselves

December Connections

Shea Howell

On December 4, 2017 the Obama administration announced the department of the Army will not approve the Dakota Access pipeline easement to cross Lake Oahe. They will seek another route.

The Standing Rock Sioux Tribe "wholeheartedly support the decision." Dave Archambault II, the Sioux Tribal Chairman said, "Throughout this effort I have stressed the importance of acting at all times in a peaceful and prayerful manner – and that is how we will respond to this decision. With this decision we look forward to being able to return home and spend the winter with our families and loved ones, many of whom have sacrificed as well. We look forward to celebrating in wopila, in thanks, in the coming days."

On December 4, 1969 Fred Hampton was shot to death in his bed by Chicago Police. He was the Chairman of the Chicago Black Panther Party (BPP).  He was 21 years old. Fellow leader, Mark Clark was also killed and four other people were shot. Deborah Johnson, who was eight-and-a half-months pregnant had tried to cover Fred with her own body. She was pulled off by police who the shot Hampton in the head, twice.

The brutal attacks on the Black Panthers by local police and the FBI are now well documented as part of an orchestrated government policy to destroy the Party.

These two events, share more than the accident of a date.

Fred Hampton and the Water Protectors at Standing Rock were both labeled "violent" in order to justify the use of state violence against them.

The Cook County State Attorney, Edward Hanrahan, claimed the raid on Hampton's apartment was necessary because of the "extreme viciousness of the Black Panther Party." He claimed "The immediate, violent, criminal reaction of the occupants in shooting at announced police officers" and " their refusal to cease firing at the police officers when urged to do so" justified their killings.

This lie was supported by the media, but exposed by the efforts of people to put forward truth. I was part of a group that conducted tours of the apartment so people could see with their own eyes the bullet holes and blood soaked bed where Hampton died.

The eviction notice to Standing Rock, delivered the day after Thanksgiving, made a similar claim. It said the "violence of protestors" required forced removal.
"This decision is necessary to protect the general public from the violent confrontations between protesters and law enforcement officials that have occurred in this area, and to prevent death, illness, or serious injury to inhabitants of encampments due to the harsh North Dakota winter conditions."

It is now well documented that the violence at Standing Rock came from the police and security forces backing the Pipeline. "Officers from Morton County have subjected the Indigenous activists to extreme uses of force in recent days—including water cannons in subfreezing temperatures, mace, rubber bullets, and allegedly concussion grenades."

Both the BPP and Water Protectors were struggling for resilient, responsible, self-determining communities. Fred Hampton was not killed because he carried a gun. He was killed because he carried books to ensure education, food to children who were hungry, and a message of peace to gang leaders and community members.

As we think of this victory at Standing Rock and the challenges ahead of us, Fred Hampton still offers us guidance. He said:

"We don't think you fight fire with fire; we think you fight fire with water. We're going to fight racism not with racism, but we're going to fight with solidarity. We say we're not going to fight capitalism with black capitalism, but we're going to fight it with socialism…We're going to have to struggle relentlessly to bring about some peace, because the people that we're asking for peace, they are a bunch of megalomaniac warmongers, and they don't even understand what peace means. And we've got to fight them. We've got to struggle with them to make them understand what peace means."

---

Cuba and Detroit: Kindred evolutionary Sprits
Tawana "Honeycomb" Petty
ecletablog

For 9 days I sat in living rooms, walked streets and rode in taxis made in 1951. I climbed hills and reveled over the brilliance of organic farms. I learned about AfroCuban religion and culture, trekked through the Zapata Swamp, waded and meditated in the waters of the Playa Girón (Bay of Pigs), spoke with Cuban economists, nurses, doctors, students, farmers, revolutionaries, taxi drivers, permaculturalists, and agriculturalists. I visited a worker/owner cooperative restaurant, cooperative organizations, and an artist collective. I soaked up the sites of Old Havana and Havana, Varadero, Alamar, and other brilliantly fascinating parts of Cuba. I was mesmerized by brilliant young Cuban dancers, musicians, and Cuban jazz artists who sang a mixture of cover songs and original works. Visiting Cuba was a dream come true.

Halfway through my trip, I went to bed on November 25th feeling full emotionally and overwhelmed with the love and spirit I was receiving from the Cuban people. For me, just having the opportunity to travel to Cuba was historic. Plus, I was staying at the Martin Luther King Memorial Center in Havana, which meant a great deal.

I could have never imagined that I would wake on the morning of November 26th to learn that Fidel Castro had passed the evening before. What a historic time to be in Cuba! I witnessed elder men and women crying in the streets. I listened to younger Cubans speak about their conflicting emotions wrapped up in love, respect, and, at times, resentment. I gathered in the streets and broke bread with my newly gained Cuban family as they mourned and weighed in on their tremendous and historic loss. Many I spoke with had no idea how big a deal Castro's passing would be in the US. I told them that I was almost certain that the story was flooding the airways in America with almost as much frequency as it was in Cuba. However, that with the exception of revolutionaries or social justice activists, the narrative and responses around Castro in the US were likely far different. I came home to find I was right.

There was no shortage of discussion around the most recent US presidential election and the future of US/Cuba relations. Most people I spoke with expressed concerns about Trump's potential reversal of President Obama's attempt to normalize Cuban relations. I shared similar concerns.

I spoke with economist Gladys Hernández who talked a lot about the big questions that faced Cuba at the end of the Soviet Union. "Was Cuba supposed to remain a socialist country? What do you do when the markets are changing?" and the big question that she feels Cuba is facing now: "How can Cuba develop infrastructure and increase efficiency in productivity?" She revealed that Cuba now has over 300 hotels, up from under 90 and growing.

I expressed my appreciation for the current Cuban culture, their preservation of history, and the "make a way out of no way" spirit that was reminiscent of my hometown Detroit. I talked about the kindred spirit I felt with the Cuban people who had figured out how to exist and maintain their dignity while struggling through resource extraction and marginalization. I referenced my anxiety around the US "coming back" for Cuba in ways eerily similar to the "comeback story" in Detroit that leaves out the people who have loved on and taken care of their hometown when the rest of the world abandoned her.

I talked about my fear around the young people in Cuba turning away from agricultural work in order to work in tourism. It made me think a lot about growing up with gardens on my street, only to witness a lack of food in those same neighborhoods within a decade.

I shared my concerns around the emphasis on development and infrastructure, which tends to mow over edible plants and trees for paved streets, buildings and commodities. I couldn't help but mention my caution around the global corporate investors who would likely come to Cuba for cheap labor and trade rooted in capitalistic exploitation.

Gladys didn't seem to be as worried as me. She referenced Cuba's relationship with China. She said that China does not have a ton of products in Cuba and they have not exploited the Cuban labor force because they consider the Cuban labor force "hostile." Cubans have an educated workforce and will negotiate their salaries. Cuba has also been trading with Venezuela, Canada, China, and others for many years and have managed to hold their own. Her assessment gave me some measure of comfort.

As I visited many parts of Cuba I was grateful to not feel pressured to eat at a fast-food restaurant, shop at a corporate giant, or be bombarded by corporate advertisers. It was fascinating to walk past billboards and businesses and not see much promotion about some new and upcoming item available for purchase. It was refreshing to be disconnected from corporate media and have time to reflect and appreciate the nature around me.

I miss Cuba already. It felt so much like home. It was warm. It was welcoming. It was love. I miss the smiles, the buenos dias and hola sounds I heard frequently throughout the day. Folks were greeting me just because I was there. That was also reminiscent of the Detroit I grew up in. The Detroit I love.

Before I left, I shared Peace Zones for Life signs with the Martin Luther King Memorial Center in honor of Ancestor Ron Scott, on the anniversary of his passing. I gifted Gladys and my Cuban guides at the Center a copy of In Love and Struggle: The Revolutionary Lives of James and Grace Lee Boggs, the films American Revolutionary: The Evolution of Grace Lee Boggs and We Are Not Ghosts, a Spanish translated version of a discussion between Grace Boggs and Immanuel Wallerstein, a couple of evolution t-shirts (signature t-shirts of the Boggs Center), and my own book Coming Out My Box.

I wanted to leave Cuba with at least a fraction of what Cuba had given to me and I wanted to be sure that organizers at the MLK Memorial Center could feel connected to the organizing and evolutionary spirit in Detroit long after I left.

I definitely felt a kindred spirit with the Cuban people. It is my hope that they are able to preserve the warmth, culture, history, personal stories, and agriculture that is particular to Cuba, despite what promises to be a rapidly changing moment in history.

I know that I have made some lifelong friends there and I hope to go back someday.

Boggs School Dispatch
Julia Putnam

"If there's a future you want to see…create it." — Kim Sherobbi

The above quote was made at the Place Based Education conversation at the Boggs Center recently.  A group of at least 30 people joined Greg Smith as he spoke briefly about how PBE supports inclusion efforts around the country, how of the 10 Bill Gates funded projects last year, 8 of them were place-based schools, and also how the time has come to look to our young people for the creative solutions to the current issues we face, including climate change–not to put the heaviness on them, but to expose them to the things that they can do in their classrooms, schools, and neighborhoods that allow them to practice the leadership and problem-solving skills that will be necessary in the coming decades.

The discussion was multi-faceted, expressing concern over how we as adults teach ourselves to learn from children; how we think of place as more global as digital natives have figured out how to have meaningful connections with folks all over the world using social media (and the contradictions of not allowing children in schools to use these mediums);  the importance of our kids learning to be trustworthy by allowing them to practice being trusted; how we must distinguish schooling and education since education can happen anywhere and is accessible to all; the fear and pain we are all feeling (including children) and how important it is for kids to see us working through that pain so that they can learn to work through their own; the role that fear plays in loss of imagination in a time in which imagination is what we most desperately need; and the fact that, 15 years ago, in that same room, conversations were had about where to go with education and how now, 15 years later, institutions and programs were created that allow us to have practices and models to point to and learn from as we figure out next steps.

The conversation left me feeling more determined to heal and break out of my sense of doom and realize that some of the work that is required at this time on the clock of the world is being done by all of us at the Boggs School. We are not fixing all that is wrong and that is frustrating and painful.  But our work is a light that shines in the dark and others will come along and use that illumination to lead them–and us–even further along. To that end, please keep up the good work and know that your efforts are contributing to the evolution of education and of our country.

---

WHAT WE'RE READING

Finding a Way Forward with Grace
Jia Lok Pratt
Huffington Post

Things are heating up, literally and figuratively. This year will soon become Earth's hottest year on record and the third consecutive year for which the record has been broken. Cultural, political, and economic tensions within and across borders are escalating worldwide. The election of Donald Trump as president has ripped apart the delicate patchwork of our nation. Somehow, amidst the uncertainty and dangers we face, I feel a peculiar and newfound sense of hope.

Just weeks ago, I felt as if we were more disconnected and divided than ever before despite our very survival depending on our ability to take collective action. Absent a common vision or sense of community, we seemed paralyzed. On Election Day, that all changed. The disruptive nature of the election has set the stage for radical social change. Never before, in my 40 years, has the sense of urgency been so heightened and the call for unity so pervasive and clear. Trump's rise has erased the boundaries of disparate movements, thrusting us together to protect ourselves and prepare for the unknown dangers of the regime-elect.

We are at a pivotal point. How we choose to react in the coming days, months, and years will shape the future of our nation, our world, and, most importantly, the future of generations to come. In times such as these, I look to the Oracles, in search of wisdom and perspective that grounds me.

I can think of no better Oracle to call upon than the venerable revolutionary, Grace Lee Boggs, whose book, The Next American Revolution, should guide our response in the days ahead. Grace gave us the wisdom to understand the difference between rebellion and revolution, teaching us that while rebellion "is righteous, because it's the protest by a people against injustice, … it's not enough." She cautioned us to understand that "organizing or joining massive protests and demanding new policies [will] fail to sufficiently address the crisis we face. They… are not transformative enough. They do not change the cultural images or the symbols that play such a pivotal role in molding us into who we are." KEEP READING

---

"We beg for your forgiveness…"

Charlie May

Slate

Wes Clark Jr., the son of retired U.S. Army general and former supreme commander at NATO Wesley Clark Sr., was part of a group of veterans at Standing Rock one day after the Army Corps announcement. The veterans joined Native American tribal elders in a ceremony celebrating the Dakota Access Pipeline easement denial.

Lakota spiritual leader and medicine man Chief Leonard Crow Dog and Standing Rock Sioux spokeswoman Phyllis Young were among several Native elders who spoke, thanking the veterans for standing in solidarity during the protests.

Clark got into formation by rank, with his veterans, and knelt before the elders asking for their forgiveness for the long brutal history between the United States and Native Americans:

"Many of us, me particularly, are from the units that have hurt you over the many years. We came. We fought you. We took your land. We signed treaties that we broke. We stole minerals from your sacred hills. We blasted the faced of our presidents onto your sacred mountain. When we took still more land and then we took your children and then we tried to make your language and we tried to eliminate your language that God gave you, and the Creator gave you. We didn't respect you, we polluted your Earth, we've hurt you in so many ways but we've come to say that we are sorry. We are at your service and we beg for your forgiveness." KEEP READING

Among many other titles, don't miss…

Ron Scott's – How to End Police Brutality

evolution in the 21st Century Anthology

…or the classic, Conversations in Maine

---

The James and Grace Lee Boggs Center to Nurture Community Leadership

.

3061 Field Street
Detroit, Michigan 48214
US
    

Our mission is to nurture the transformational leadership capacities of individuals and organizations committed to creating productive, sustainable, ecologically responsible, and just communities. Through local, national and international networks of activists, artists and intellectuals we foster new ways of living, being and thinking to face the challenges of the 21st century.

Living for Change News
November 7th – November 14th

Please join us for the launch of the new book:

In Love and Struggle: The Revolutionary Lives of James and Grace Lee Boggs

Wednesday, November 9, 6:00pm

Source Booksellers bookstore

4240 Cass Ave.

Water Protectors

Shea Howell

The Michigan Department of Environmental Quality was swamped this week with objections to its decision to allow Nestle Waters North America to increase its pumping of water from an underground aquifer. Nestle wants to more than double its current rate from 150 gallons per minute to 400 gallons per minute. This would amount to 210,240,000 gallons of water a year being sucked out and transported by truck to their Iron Mountain bottling plant. This bottled water is shipped throughout the midwest in little plastic bottles and sold for enormous profit.

In an article about Nestle's unprecedented effort to get control of water supplies in Maine, Nathan Wellman concluded, "Nestlé is infamous for taking water from US communities for billions of dollars in profit and then dumping the environmental costs onto the rest of society. Environmental scientist Vandana Shiva has called its practices 'the most pervasive, most severe, and most invisible dimension of the ecological devastation of the earth.'"

Nestle already taps into 50 spring water sources and aquifers across the United States. This is a tremendously profitable business, as in most cases, corporations simply purchase cheap rural lands and pump away.
According to the International Bottled Water Association in 2013, Americans drank over 10 billion gallons of bottled water, generating $12.3 billion in revenue for beverage companies. This was more than double the revenue recorded in 2000. Americans spent $18.82 billion in 2014 purchasing what comes, basically free, out of the tap.

As people become more aware of water as a public trust, to be protected for our common future, private-for profit water companies are facing resistance.

Certainly, we in Michigan have seen the complete lack of public accountability from the Mayor's office in Detroit to the Governor's office in Lansing. No one should think that the Michigan Department of Environmental Quality can be trusted to make a decision that protects people or the fragile eco-system on which we depend.

For more than a decade Mecosta County residents have resisted the ability of Nestle to simply take water out of the aquifer for free. Nestle pays zero to take the water out of the earth. It gets an additional $13 million in tax breaks from the State.
The obscenity of this arrangement is highlighted by the fact that all of this is happening within 150 miles of Flint, a city still dependent on drinking bottled water to survive as the State complains it has no funds to help replace lead pipes to homes and schools.

No one should be under any illusions about Nestle's desire to make money without concern for people or the planet. They recently claimed victory over a hard fought citizen lead effort in Fryeburg, Maine. Nestle won a state Supreme Court case upholding its claim on local groundwater for the next 25 years. The deal could be automatically extended for 45 years.  Protesters said,

"Contracts of this length come with an unprecedented concern in our current times. With the changes we are witnessing in our climate, increasing global water insecurity, and industry polluting freshwater resources with little accountability… corporate control over drinking water resources for profit aligns us on a collision course with local water security."

This defeat underscores the importance of creating national, state and local protections to affirm water as a human right.

In the meantime, we should consider the efforts of water protectors in Oregon.  This spring they used a ballot initiative to stop Nestle from extracting over 118 million gallons of water a year from their community. They passed a first-of-its-kind ballot measure banning the production and transportation of 1000 or more gallons of bottled water per day for commercial sale within the county. The measure succeeded by an overwhelming majority of voters. It stopped Nestle.

Only the organized power of local citizens will protect our waters now. Join the effort to protect the Great Lakes by sending you comments to the MDEQ
deq-eh@michigan.gov.

---

Detroit's Proposal A: It takes big hits and keeps on ticking
Tawana "Honeycomb" Petty eclectablog

Although it often gets lost in the propaganda mania of election season, ballot initiatives that impact communities at a neighborhood level are equally as important. This is why so many folks are talking about Proposals A and B in Detroit.

Some pretty heavy hitters came out against Proposal A a few weeks ago and it was very telling. This is the crew that the people expect to represent their interests; the crew that we don't expect to go against grassroots efforts. But, this year of money vs movement has been one of near daily political upheaval in Detroit.

On everything from water shutoffs to public education, grassroots organizers and community members have been left scratching their heads when political decisions are made to their detriment.

Whose voice can we count on to represent us? Who is going to stand in the gap for the least of these? Let's recap Proposal A vs B. See the epic MetroTimes article, Getting past the heated rhetoric and talking with Proposal A's supporters, that got it right:

It's safe to say the spunky little ordinance never had friends in high places — but all of a sudden it's as if the proposition had a kick-me sign on its back. It's the clear underdog in a David-and-Goliath battle, going head- to-head with a full-spectrum campaign waged by state politicians, trade unions, public-private partnerships, both daily papers, undisclosed funders, and shrill paid advertisements boasting sky-is-falling rhetoric, all taking aim squarely, if not exclusively, at Prop A.

Now is not the time to count the community out. If we count out the grassroots organizers and community members who have stood on the frontline of struggle on everything from the water shutoffs in Detroit, to the poisoning of water in Flint, the takeover of public education and the massive displacement of Black and Brown residents through ramped up foreclosures, gentrification and blight removal, then we may as well lay down any hope for true democracy in Detroit, and in this country.

Some of us still have hope that the little people's voices will not have screamed out for their dignity and humanity in vain. Some of us still have faith that if we organize with and for the least of these, our organizing efforts will nudge those in power to make decisions that actually represent the interest of the people.

Proposal A may be the underdog's proposal but, as we have learned historically from many underdog stories, victory is not determined by the strength of the aggressor.

We hope to learn on November 8th in Detroit that the voices of the people of Detroit actually mean something. Listen to Reverend Joan Ross's interview on Stateside and watch this video:

Then Vote Yes on A and No on B when you go to the polls on November 8th.

---

WHAT WE'RE READING Social Activists Kathleen Cleaver and Tawana Petty Kick Off Weeklong MLaw Seminar on Race, Law, and Citizenship

Jordan Poll"The question of whether we, as a nation, have reached an era of "post racial America" has been debated for decades. The answer to such a question lies not only in an ever-evolving conversation but also by exploring the definition of racism and the formation of American jurisprudence."

---

WHAT WE'RE LISTENING TO
Our neighborhoods, our streets: The march to peace in Detroit
Zak Rosen

…whether you live amid the violence or just hear about it on the news, it can be easy to think of murders as inevitable in poor, inner-city neighborhoods. But historian Heather Ann Thompson cautions against that view.

"By normalizing it and making it seem as if it's just synonymous with inner-city living, we totally miss the fact that this is a created crisis, that the drug war and mass incarceration together have created the conditions where violence is not only regular, but actually guaranteed," said Thompson…

Among many other titles, don't miss…

Ron Scott's – How to End Police Brutality

evolution in the 21st Century Anthology

…or the classic, Conversations in Maine

---

The James and Grace Lee Boggs Center to Nurture Community Leadership

.

3061 Field Street
Detroit, Michigan 48214
US
Living for Change News
October 24, – October 31, 2016
Does this election season have you feeling sad, isolated, angry, or hopeless? Join us for a night of celebrating community, movement, and struggle at the Cass Corridor Commons.Instead of spending the election disappointed, frustrated, and alone we will come together to remind each other of why we fight and will continue to fight. This event is open to all those who believe in justice, liberation, freedom, and love.There will be a separate space for election monitoring, an org fair with food vendors and ways to get involved, and an open mic followed by a dance party featuring local DJs. Come for part or stay all night.
We're asking for a $5 donation at the door, but no one will be turned away! This is a fundraiser for the Cass Commons, a space where movement work never ends.
Support The Party that Supports You!!#DetroitCultureCreators
#EntertainmentJustice
Imagining the Impossible
Shea Howell
The Without Borders (un)conference
sponsored by the Arcus Center for Social Justice Leadership this week made an important contribution to the convergence of people seeking solutions to a just and peaceful world.  Activists, authors, scholars, students, artists, and educators gathered to explore possibilities for true liberation and freedom.
The conference opened with a discussion of Afrofuturism, emphasizing that imagination as central to creating a future that secures life and love for all of us. Panelist talked passionately about the possibilities of creating a future that is better than our present.
Looking at all of the work from Gaza to Jackson, Ferguson, Flint, Detroit, Chicago and Standing Rock, people throughout the conference talked of coming together to find new ways of thinking, new paths for action, and new, deeper visions of the kind of future we want to create. Detroit science fiction author Adrienne Maree Brown encouraged us to "unlock our radical and compassionate imaginations" to place justice at the core of our collective thinking. From the oldest of spirituals and community rituals to graphic novels, hip-hop, and beliefs in an afterlife, people drew on the multitude of ways human beings have struggled to move beyond the boundaries that confine our deepest longings.
Throughout the two days people especially drew upon the legacy of black radical activism and imaginative politics as a source of strength and inspiration. Questions were welcomed as more important than answer.
People explored:
What does freedom look like?
Is it possible to create a world without police?
Can we create new forms of community and kinship?
Can we disrupt not only the school pipeline to prison, but the pipeline to capitalism?
How do we create a politics of the impossible?
What are new forms of power?
Where does knowledge come from?
What do decolonized structures look like?
What new languages can we create to de centralize " the colonial?"
What is the relationship between resistance and revolution?
What is a sustainable future?
What new ways do we create a public sphere?
How can we govern ourselves?
What does democracy look like?
What does the next economic system look like?
How do we develop means of production that embody cooperation and care for the earth?
How doe we shift from an economy based on extraction to one based on care?
How do we create a world that is regenerative and passionate?
Naomi Klein provided a provocative keynote emphasizing the importance of finding ways to dream together about new futures as the fossil fuel frontier closes. Talking of the tension between what is politically possible and ecologically necessary she encouraged us to look at the LEAP Manifesto, for ways to think about the kind of direct political action and broad vision needed now.
This conference affirmed that there is a new political energy emerging in our country. It holds the potential of transforming all of us as we assume responsibilities for the shape of our future. Reaching beyond the borders of this gathering, organizers have made much of the conversation open to everyone by sharing the live streamed sessions here. The impossible is not longer unimaginable.
Detroit entrepreneurs: Young imaginations hold the key to solutions
Tawana Petty
eclectablog
There is something to be said about youth who manage to escape harsh realities imposed upon them by inhumane systems, by imagining a way forward, a more beloved community. The children who go without water, who don't have enough to eat, who move between homes or schools many times before they leave their adolescence, yet somehow find enough humanity in their souls to keep creating.I can recall the day I made a working lamp for my bedroom out of a dish liquid bottle. I was in elementary school. I couldn't begin to recount the formula I used to create my concoction, but I do recall that at that time in my development, I had no knowledge of the impossible. I believed that whatever I wanted to do could be done. Whatever I wanted to create could be created. My imagination was powerful. It was the one space where I could escape any curveball life threw at me. And life did throw its share of curveballs my way.Growing up in poverty in my early years, although very tough, afforded me an opportunity to see beyond what was present before me. By middle school I had handmade napkin holders, key chains, dollhouses with popsicle sticks and lots of other cool items, that I would actually use at home. I was lucky enough to have teachers who nurtured a space that allowed me and the other learners in my classes to innovate. A space that allowed us to discover our talents and imagine our solutions. I have been an artist for as long as I can think back, so I didn't always appreciate the academic portion of school. I've always valued the skills I learned in my woodshop, home economics and newspaper classes. They helped me to build character and taught me life skills that I still use today. It's unfortunate that this creative energy is not a priority in every academic institution. It has been proven that the cookie cutter testing model has failed so many of our children. So, no matter what we feel about an institution, children exist inside of them and our focus must be on them.A couple of years ago, I was invited to visit the 
Brightmoor Maker Space
 at Detroit Community High School by teacher Bart Eddy. When I arrived I was immediately nostalgic. I witnessed Black children building rain barrels, making wooden signs for neighbors in their community, rehabbing and turning trikes into fruit and vegetable delivery tricycles, and designing and printing their own t-shirts. The young people showed so much pride in what they were doing and were very knowledgeable about the importance of their new skillsets.
I was so impressed that I invited the students to showcase their work at the New Work New Culture Conference I co-organized in Detroit with the James and Grace Lee Boggs Center to Nurture Community Leadership and other community partners in 2014. The students designed a custom trike as well as t-shirts for the conference, and taught young people and adults who visited their station some of their skills. It was wonderful to watch their interactions.
In early 2015, I received a call from Bart telling me that the young people felt compelled to do something about the water crises in Detroit and Flint. They had been donated some industrial trikes by the UAW and wanted to use them to help support people without water. Bart invited me to speak to the students about the water crises and I accepted. I spent a half-day with the students and instructors, and by the time I left that day, they were well on their way to designing a water filtration trike. Brightmoor Makerspace agreed to donate the first trike beyond their prototype to We the People of Detroit, an organization that has done tremendous work supporting the efforts of residents in Detroit, Flint and other cities across the globe that are struggling with a water crisis. They recently produced the book, Mapping the Water Crisis: The Dismantling of African American Neighborhoods in Detroit, through the We the People of Detroit Research Collective.
I was ecstatic about the possibilities of the water filtration trike when I left the Brightmoor Maker space that day, but had no idea what the trike would become.
A few months ago, I received an email update from Bart and I could sense the joy in his print.
"The great thing about this project is that it has been a truly collective and imaginative effort on the part of students and instructors to connect with a real community need with global implications i.e. Climate Change. It also addresses the more immediate needs of residential water shut offs in Detroit and the lead water crisis in Flint . . . There is much more that can be said, but I will leave that for a further letter."
The intergenerational team who calls themselves the Water Cyclers have since completed their prototype and are currently working on their first production model for donation to We the People of Detroit.

Photo credit: Brightmoor Makerspace, used with permission
Through this project, the students of DCH have been able to collaborate with The Stamps School of Art Design at University of Michigan, Ross School of Business, community activists and many others who have invested in helping them to see their vision forward.
A bit about the Renewable Energy Industrial Trike:
Battery-operated electronic assist
Solar-charged
Dual water purification with battery powered pump
Can be connected to rain barrel water collection systems
Through the innovation of this trike, the students are not only attempting to address the issue of clean water, but they are attempting to tackle the issue of immobility that ironically plagues the "motor city" by creating a trike that can travel up to 30 miles per hour.
Of course, this is just the beginning for this dynamic team, but be on the look out for more from these brilliant young minds, as they teach us that no idea is too large when you have a big enough imagination and a village that supports you.
---
A Library in Every Neighborhood
Kim Sherobi
Three weeks ago, a Little Library was installed on the corner side lawn of my house. What is a Little Library you ask? It is a small or medium size container with shelves and a door that contain books for the purpose of exchange or to be given away. Books can be placed on the shelves or taken by anyone. Frequently, Little Libraries look like large Bird Houses propped on a pole with books in them. The one on my corner lawn, has a glass door framed in wood so people can see the books displayed.
Since the installation of the Little Library, I have been fascinated by the amount of attention and interaction that people in my neighborhood have had with it.  Where I live in Detroit, there are many burned out houses and foreclosed homes. It is often assumed by numerous people that residents in neighborhoods like mine do not have a love for reading or learning. Yet in the brief time that the Library has been here, I have witnessed people of all ages engaging with the book holder on a regular basis. I have seen students on their way to and from Nobel Elementary Middle School get books, adults who live on my block have been talking to me about how they have been reading books from the Little Library and adding to its collection of books, I have had conversations with a local resident who is a teacher and parents who were walking their children to school about how glad they are to have the Little Library in our community.
The Little Library has given me the opportunity to meet new people in my neighborhood, get better acquainted with some and reacquainted with others. For instance, recently I flagged down a car in which my childhood friend, Gail, was in the passenger seat. Gail has always been an avid reader so I figured she would be excited to know about the Little Library and she was.  Gail and I live different lifestyles so we do not interact with each other too much anymore. Talking about the Library gave us a chance to genuinely connect. It was good sharing a brief and exciting moment talking to my childhood friend about her love for books and reading.
The Little Library has caused me to think about having some type of event pertaining to books. Maybe a read out loud or tell your favor Little Library story. Whatever the gathering, the point would be to get to know my neighbors more. I look forward to inviting Gail and others to the event. We are all that we have. Our relationships should be cherished.
I would encourage anyone to build a Little Library in your community or contact littlefreelibrary.org to find out if they can install a Little Library in your neighborhood like they did in mine.
---
---
Among many other titles, don't miss…
Ron Scott's – How to End Police Brutalityevolution in the 21st Century Anthology…or the classic, Conversations in Maine
---
The James and Grace Lee Boggs Center to Nurture Community Leadership
.
3061 Field Street
Detroit, Michigan 48214
US
Living for Change News
October 17th – October 24th
Who Benefits?
Shea Howell
As Election Day approaches Detroiters are being flooded with high priced, deceptive appeals for our vote.  Expensive TV and radio commercials, slick flyers, and glossy mailers are all urging us to vote against the one proposal that could actually make a difference in how development happens in our city.  Proposition A holds the real promise of equitable, thoughtful, and neighborhood based development.  It is this possibility that is driving the business community and its friends in the Mayor's office to near panic.
Developers, the Mayor and their shadow surrogates have pulled every trick they could think of to stop this proposal. They tried to bury it in committees. They tried to prevent an open City Council vote. They tried to block the petitions to have this put before the public. Then they introduced a competing watered down version of the bill to confuse voters. Now they have launched an
expensive campaign
to tell us "A is Awful." Yes awful for the business interest that have been making millions off Detroiters, pulling in lucrative tax breaks for themselves, and getting cheap land, without giving anything back to the community.
If the stakes were not so serious, the effort to attack Proposal A would border on the comic. A newly formed "dark money" group calling itself Detroit Jobs First, held a press conference at the site of the new Red Wings/Ilitch stadium to launch its slogan Proposal A is awful.  Awful for whom seems a good question.
Just days after the launch of the attack on A, news accounts surfaced that the Red Wings/Ilitch gang are facing $500,000 in fines because they have not been able to uphold their promise of hiring 51% of Detroiters for construction jobs.  This deal, usually touted by the Mayor as an example of his successful negotiating skills, is exactly why we need a strong community benefits agreement.
Billionaire Mike Ilitch received more than $250 million in tax-backed bonds to build this stadium. He has received breaks in land acquisition around the stadium and displaced hundreds of local residents, many of them elders who had lived in the Cass Corridor for years. In exchange, he promised 51% of the jobs would go to Detroiters.  Thus far we are at 40%. Not only is the percentage less than what he promised, the actual number of people involved is minimal. Currently, we are talking about work for 300 people. Ilitch has the money, the land, the tax breaks and will soon have the stadium. Forever.
Community groups, progressive labor leaders, and Council President Brenda Jones have fought for Proposal A for years.  They had done this openly, publicly and on the record. They have argued Proposal A would require developers of projects costing $15 million or more or with more than $300,000 in public subsidies to enter into legally enforceable agreements with communities most affected by the development.
Those against A, and backing B are hiding in the shadows. Maybe they are embarrassed by the failure of the Ilitch deal. Maybe they are embarrassed by the Marathon Petroleum deal.  In 2014 Marathon got a $175 million tax break, expanded it refinery to further pollute our air and Detroit got 15 jobs.
For far too long s developers have said, support us and we will give you jobs.  Repeating the lie on glossy paper does not make it true.
Detroiters have long experience with where the interests of developers really are. It's time to put an end to the exploitation of our people, our resources, and our city by those who promise jobs, pocket tax money and don't have the courage to publicly stand for their convictions. Enough is enough.  Spread the word to vote Yes on A and No on Business Backed B.
---
Proposal A Will Give Detroiters a Seat at the Table
Cindy Estrada
In November, Detroit voters will decide whether to give themselves a seat at the community benefits bargaining table when they choose between Proposals A and B: competing community benefits agreement ordinances.
For those who haven't followed the story, Proposal A is on Detroit's ballot because community members and grassroots organizations mobilized a successful petition signature drive. They were motivated by the chance to create a structure that would allow developers seeking public assets for major construction projects to sit with impacted communities and negotiate an enforceable agreement that could include jobs, affordable housing, educational opportunities and community programs.
Proposal B does not give the community a seat at the table. Nor does it allow communities and developers to negotiate an enforceable agreement. Instead, it calls for a toothless process that the city can already authorize. Proposal B got on the ballot in a last minute maneuver by those who fear that Proposal A will win in November. It's widely understood that Proposal B is on the same ballot as Proposal A to confuse voters.
The debate over Proposals A and B reminds me of what happens during a typical workplace organizing campaign. Detroit voters are now going through the same challenges.
Workers organize when management ignores or dismisses their demands for workplace fairness. Community members organized to put Proposal A on the ballot because they were tired of seeing major publicly funded developers build in their neighborhood, create adverse conditions, promise to address community concerns and renege, or take taxpayer resources without a requirement to discuss giving back to the impacted community in a meaningful way.
Workers face swift backlash when they successfully join together to demand union representation. A classic way to erode union support is for the employer and its allies to tell workers that if they form a union, the business will suffer or close. Immediately after Proposal A's ballot signatures were certified, anti-Proposal A interests framed Proposal A as dangerous to Detroit's financial stability and scary for developers – contrary to the community benefits agreement experience in other communities.
Workers fighting for a voice in their workplace are often vilified for being selfish, reckless and even un-American for inviting a 'third party" into the employer-employee relationship. Proposal A's backers were accused of seeking "entitlements" by Gov. Rick Snyder's senior advisor for economic growth, and adding a layer of "bureaucracy" to Detroit's property development process by the president and CEO of the Detroit Economic Growth Corporation.
Workers win their union rights when they stand together against the inevitable fierce backlash by their employer and its allies. It will be the same with Proposal A. In November, Detroit voters will have a once-in-a-lifetime chance to win a seat at the community benefits bargaining table and try to negotiate good things for their community with developers who are benefiting from valuable public assets. That's not selfish. That's not reckless. That's not un-American. That's what democracy should look like.
---
Birth of a Nation's Missing HERstory
Tawana Petty
MEDIUM
The watered down narrative of Black revolutionaries and freedom fighters struggling and dying for the liberation of Black folk, which negates the front line foot work, strategic planning and organizing genius of Black women, is a revisionist HIStory that must be turned over on its head.We must also start to consistently struggle against any narrative that makes invisible the whole in order to lift up charismatic messiahs as liberators of Black people.One of my Ancestors, James "Jimmy" Boggs often said, "it is only in relationship to other bodies and many somebodies, that anybody is somebody."
When provided an opportunity to lift up the true story of Black revolutionaries who are missing from the text books and narrative of American history, Nate Parker used his money to water down the legacy of Nat Turner, further perpetuating the damsel in distress narrative of Black women who only exist as "yessir masta" mamie's and/or sex slaves. Parker also used his cinematic opportunity to feed his narcissism by regurgitating a story showing himself as a Black savior who's sole motivation for struggling against injustice is the thought of Black women's ownership being transferred from Black men to white men. As long as he could continue to live a captive, yet historically inaccurate comfortable existence without having to think of Black women being possessed by someone other than Black men, he was non-resistant.
I have read much commentary about whether Birth of A Nation should be viewed by women because of Nate Parker's rape allegations, and ultimate acquittal. I have also read and listened to Nate Parker's own commentary regarding the rape allegations and listened to his dismissive demeanor towards the now deceased woman.
As a rape and suicide survivor, I will say that it took deep meditation and a calling upon the Ancestors for me to decide to go see this film. Although Nate Parker was acquitted of the rape of his accuser, it is recorded in court documents that while having sex with her, he summoned in two friends to sexually assault her inebriated body. One of the men who was asked to participate in the sexual assault, but declined, testified to that. Because the young woman had engaged in a previous sexual encounter with Parker, he felt entitled to her body. He felt entitled to share her body without her consent with other men. Parker and his friends tormented, bullied and prevented this teenage woman from moving on with her life. They prevented her from leaving her home and they stalked her. So much so, that she refused to testify in the appeal case, leading to his friend, now co-author of the film, having his conviction overturned. The thing that we've seen time and time again on college campuses and in sports in general is, if you're a male star athlete, it tends to transcend race and accountability when it comes to the abuse of women. At least momentarily. The harassment case against the accused was settled for $17,500.00.
This young woman ultimately took her own life after making several attempts. It is for this reason that I decided to go and look Nate Parker in his face on screen, so that I could tell the stories of the women I was nearly 100% sure would be marginalized.
Nat Turner is a revolutionary who's bravery should not be watered down. His legacy deserves to be taught with honesty and integrity. It is also true that Turner acted with dozens of others to liberate Black people. This is a fact, that is depicted in the film. However, what is not present in the film is the resistance of Black women who participated in Nat Turner's rebellion. The negligence of rebellion stories written in this way negates the possibility of Black woman revolutionaries existing outside of Harriet Tubman. I would also argue that the ability to paint Harriet Tubman as a masculine and singular charismatic leader is one of the reasons why Tubman's legacy of rebellion is so well known.
Most of the acts of rebellion were handled by slaves against their own slave owners. Some of those who rebelled were women.
Enter Charlotte, who by several accounts attempted to stab her mistress owner, but was intercepted by another slave who came to her slave owner's rescue. This same slave owner was also held down by another slave Lucy, who by all accounts and court records, attempted to hold down her mistress owner during the attack from the rebels, but because of intervention from the same slave who had previously intervened, was unsuccessful. Charlotte was murdered without trial and Lucy was tried and hung for her participation in the rebellion. Although these are recorded events, of Black women rising up against their captors, they are rarely portrayed in the tellings of the rebellion.
This is not to say that there was massive support for the rebels by any gender at the time. Many were fearful of the immediate ramifications of their resistance, so it was difficult to recruit participation. But, by limiting the narrative of an uprising that saw dozens voluntarily sacrifice their lives and their families lives by portraying only a singular male hero, we contribute to the revisionist HIStory that plagues the fabric of patriarchal America.
It is far too tempting to water down our stories to fit a version of history that America can stomach. We must resist this temptation in order to force this country to face itself in the mirror. In order to force America to deal with the fact that there is and has always been organized Black resistance against oppression in this country. This includes the resistance of Black women.
When we marginalize the contributions of thousands who have struggled and continue to struggle for self-determination and liberation in this country by limiting them to men only, handing them a bible and putting them on their Sunday's best, we play into the narrative that the acceptable negro is the only negro worthy of investment and depiction, and that the minute they resist the box they've been allowed to function in, their existence and all the helpless, unkept folks around them are doomed.
It's 2016. Time to tell a different story, one which includes HERstory in the plot.
---
WHAT WE'RE LISTENING TO
DEMOCRACY NOW: Climate Direct Action: Activists Halt Flow of Tar Sands Oil by Shutting Off Valves of Five Pipelines
Among many other titles, don't miss…
Ron Scott's – How to End Police Brutalityevolution in the 21st Century Anthology…or the classic, Conversations in Maine
---
The James and Grace Lee Boggs Center to Nurture Community Leadership
.
3061 Field Street
Detroit, Michigan 48214
US
  

Living for Change News
September 4th – September 11th

Sanctuary Cities

Shea Howell

Donald Trump came to Detroit over Labor Day weekend in a laughable, highly scripted bid to prove he is not racist. Protesters greeted him.  Detroit is the largest African American city in the country, with a history of sophisticated political organizing that counters such lame gestures quickly and clearly.

It is also a Sanctuary City. Just days before coming to Detroit, Trump denounced Sanctuary Cities, saying that if elected he would cut off federal funding until they renounced these policies. "Cities that refuse to cooperate with federal authorities will not receive taxpayer dollars," Trump said.

Trumps statement provoked protests as well. Over 500 cities have some sort of sanctuary policy, refusing to cooperate with immigration officials. Most of these policies have come about in the last decade in response to the inhuman deportation practices of the federal government that rip families apart, send children alone to countries where they are strangers, and creates a culture where people fear to report the most brutal of crimes.

But Detroit, along with about 200 other communities, has a deeper history of Sanctuary, beginning with sanctuary from slavery. We are the only city with a statue honoring the Underground Railroad.

Our current Sanctuary status grew out of bold civil disobedience to the US military in Central America. In the early 1980s, in response to the thousands of immigrants fleeing the torture and death squads of El Salvador and Guatemala, people of faith and community activists joined together to challenge US policies by providing Sanctuary to refugees. They publicly defied the US government and welcomed families into church communities. In December of 1983 the Parish Council of St. Rita Catholic Church resolved that their church would be "a sanctuary for refugees from El Salvador and Guatemala, as a demonstration of our commitment to people fleeing for their lives, and as a public witness to our government to cease arming nations and urge negotiations to settle the long-standing problems plaguing the people of Central America."

In July of 1984 St. Rita's became the first church in Michigan to welcome a family. Soon churches in Ann Arbor, Grand Rapids, and Lansing followed. The Gonzalez family arrived on a defiant Freedom Train. For the rest of that decade, Raul, Valeria and their children challenged the US government as they lived and organized against US military policies. Supported by activists and people of faith, they were protected in sanctuary, speaking in churches, community centers, and living rooms, describing their lives in El Salvador and the role the US government played in supporting torture and death.

In the spring of 1987 the Sanctuary Coalition organized Sanctuary Sabbath Sunday. On the same weekend, hundreds of congregations participated in a sermon/conversation about US involvement in Central America. Shortly after, the Detroit City Council declared the city a Sanctuary.

The materials prepared by the Coalition to guide the discussions emphasized the long history of Detroit as a city of sanctuary. They consciously drew on the legacy of the Underground Railroad. They also emphasized that suffering of the people of El Salvador was directly connected to the suffering of those in Detroit. All of the meetings closed with participants reciting a pledge:

"I pledge to open my eyes and my heart through reflection, reading, and responding to the needs of Salvadoran and Guatemalan people. I acknowledge the connection I have with these people as members of the human family and pledge to discover how U.S. foreign policy is affecting their lives. I cannot do everything, but I pledge to do something today to make life better in my city and my world. Working together makes change possible."

To open our eyes and hearts, to learn, to make connections, and to act with boldness are as essential now as at any time in our history.

---

GET YOUR COPY OF MAPPING THE WATER CRISIS!!!!!!

If you'd like a Mapping the Water Crisis book mailed to you go to 

www.wethepeopleofdetroit.com

, hit the donate button & pay $25; put your name, mailing address & email in the notes section. A book will be mailed to you within one week!

---

WHAT WE'RE READING
Where I Live
Kathy Engel
 The East Hampton Star 

We returned to the tangle of place called home in 1994 — me, my husband, and our young daughters. I was afraid of it, terrified of myself in it, loved it the way you love food you think you're not supposed to eat and fear will make you sick.

This is where when I was a child Claribel the angry Angus cow taught me caution.

This is where Trill, the Welsh pony, reared up each time I attempted to slip my leg over her back, my stepfather, the farmer, and his brother trying to hold her down.

This is where my mother and her friends showed me how to start something (a school) in your community, at the kitchen table.

This is where the vast salt ocean and rough wind soothed my agitated mind; I learned that in the physical world one could locate a sense of belonging and mystery.

This is where I got the train from the spit of a stop in Bridgehampton back to my father's life — the city and its grit, activism, my Jewishness, art.

This is where I was the only Jewish kid in John Marshall Elementary School.

This is where I learned to hide my fear.

This is where I couldn't/can't hide. Because it's where I live. The fields, sea, the spectacular beauty, the farmers and what they grow, my family, and the bald glare of contradiction and old plantation segregation.

This is where the landscape of race rode up on me, closed like a barn door locking in the rat of injustice.

This is where I saw how people live in daily acceptance of inequity and don't name it.

This is where I sometimes joined on the harvester after school.

This is where I sometimes rode in the pickup truck with my stepfather to take Geraldine, who was black and from the South and up here to pick potatoes, back to her shack a few miles from our so comfortable barn-turned-home near the beach.

This is where Geraldine and the others working the harvester welcomed me, showed me how to pick out the bad ones, toss them off to the side — dirt on my hands, brush of wind, red crank of the tractor, the stories, her pipe and deep voice.

And this is where something felt so wrong when I saw where she lived — the tattoo of two worlds divided by train tracks. This is where those who lived on the Turnpike didn't make that decision, didn't say: We want to live here in shacks while you have your bigger homes across the tracks and we take care of your kids, clean your messes, and pick your potatoes.
This is where in fourth grade I witnessed a young black female slammed against a cement wall by a white gym teacher, couldn't shake my inability to intervene, a rock of guilty silence lodged in my abdomen, prodding me like a splinter.

This is where as a young woman I returned after travel to war zones. This is where the summer of '82 I was called an ignorant self-hating commie in the letters section of this newspaper after writing that American Jews (me) should protest Israel's invasion of Lebanon.

This is where when we decided to come home, a number of progressive white friends said: You're moving there? Why? And most of my friends of color said: That's wonderful. Can't wait to visit. And did.

This is where whenever someone visited for the first time I was afraid she or he would judge me, find out my secret.

This is where I returned. To live inside contradiction.

This is where once a week as I write my poems or take a run, a woman from Central America cleans my house.

This is where more than one black woman friend traveling on the bus from the city to visit us was asked by a white woman sitting next to her: Oh, are you going to work? This is where, in our backyard, under the mimosa tree, we laugh in that uneasy way when the friends report the story over pasta and poems, as I step back from the squirm of my whiteness.

This is where when our younger daughter was in high school some of her white classmates threatened her Latino and African-American classmates, made swastikas and emblems of white supremacy, so a group of us, parents and teachers, formed a committee. This is where the black former teachers and administrators told about their daily pain working at the school. We didn't use the phrase white supremacy. This is where the committee soon stopped talking about race and focused on drugs and alcohol. This is where I learned that drugs and alcohol don't discriminate, even though law enforcement does. This is where I knew that project was urgent, tapping into my own scab and flood of denial. At the same time this is where discussion of race was once again erased.

This is where our older daughter and her friends were told to return after volunteering in New Orleans post-Katrina. The leaders of the unlearning racism workshop led by the People's Institute for Survival and Beyond instructed the group to go home and find the Katrina in their own communities.

Here the hurricane lives underneath the belly of the good life and enlightened conversation.

This is where the storm lives, where I live, in my body and the body of the split. In the ZIP code 11962. Under our floorboards. On Shinnecock land. Where many who speak the language of Lorca and Neruda are called alien while digging up weeds in other people's gardens and mopping other people's floors, often living crammed in motel rooms and also running businesses or making art.

Here not all residents go to Pilates classes and the ocean on weekends.

This is where it's hard to find a hair salon that does black hair. Unless you know who's opened up shop in her living room.

This is where my paragraphs break down because I'm afraid of what I'm writing. It will never be right. I will never be right in it.

This is where I returned after standing on the bridge in Selma last year marking the 50th anniversary of the bloody march. And couldn't move for a moment. And couldn't write about it. Couldn't find an adequacy of language in my throat.

This is where as in so many wheres I often hear white people asking the one or two persons of color in the room to be the expert, the wizard of addressing race, the flag carrier, burdened by teaching.

Where the mirror is confused.

This is where I get calls and emails from people who identify as white asking if I could recommend a person of color for their activity. I believe they are driven toward inclusivity and change. At the same time I want to suggest they ask themselves what prevents them from knowing black or brown people where they live. Will white people fight white supremacy living in isolation, when the reality can be turned on and off like a TV show?

This is where I fear alienating friends and neighbors.

This is where this summer, 2016, I march with my daughters, mother, and husband in support of Black Lives Matter in our villages, following new local leadership. Where in our home we make signs as we've always done. This time: Black Lives Matter/White Silence Kills/Cultural Equity/Don't Shoot. And our older daughter's boyfriend, who is white, joins, for whom this is a first, and that is powerful. This is where I know again that the young leaders of Black Lives Matter are doing my job for me.

This is where I sit with my coffee after a dunk in the magnificent Atlantic, watching the strolling turkey family, small chicks, and a lone big-antlered buck on our nearly two acres. I hear my best friend's voice. A brilliant and acclaimed writer, a black woman, and our daughters' godmother, she recently said to me: "I want to wake up one day and hear that people who identify as white are calling the demonstrations so we who are being killed can stay home for a change." Her voice vibrates in my chest.

This is where one of the people who have bravely stepped up where we live was a friend of our older daughter from high school days. A young black man, it turns out he is the son of a man who worked for and alongside my white stepfather, the farmer.

This is where I live. I am steeped in the story. I seek an ethical, lyrical language and the courage to do the next right thing. To end the systemic, structural denial and brutality that is white supremacy and is killing us, and my participation in it. So we can all live well where we live.

This is where I live, in this gift of a place, in this particular America, where in mid-August on a Monday evening I go to enjoy Escola de Samba BOOM, the band my husband and a number of friends play with, on the beach, under a nearly full moon, kids of all sizes and colors dancing in the ocean and on the sand, the sound of multiple languages infusing the air, piping plovers still alive. A truly community formation, when I look around, inhale, it smells like hope, it tastes like joy, the sweat and beam emanating from a group of people who resemble the world. For an hour. Making music, in music. By the sea.

---

INTERESTED IN LEARNING A TOOL FOR CONFLICT RESOLUTION AND PREVENTION?

COME TO OUR INTRO TO
PEACEMAKING CIRCLE 101 TRAINING!

This training will specifically focus on peacemaking circles
IN SCHOOLS
(Teachers, Security Guards, Lunch Aides, Classroom Aides, Principles, Volunteers, etc. )

Saturday, September 10, 1pm-5pm
St. Peter's Episcopal Church
1950 Trumbull St.
Detroit, MI 48216

SPACE IS LIMITED, PLEASE RSVP by September 8 .
Complete Registration Form HERE

From this interactive workshop, you will learn about restorative practices, gain basic tools for leading a peacemaking circle, receive  information on integrating restorative practices in school settings, and leave with materials for continued practice and study.

$20-$50 sliding scale or non-monetary exchange
(no one will be turned away)
all proceeds will go to
the Detroit Area Restorative Justice Center.
Snacks and materials will be provided.
Please bring a pen, paper, and be ready to participate!

Please send questions to detroitrestorativejustice@ gmail.com.
Please complete Registration to RSVP
SPACE IS LIMITED

If you are not able to pay or would prefer to barter, please email back with what you would like barter and we can work out an exchange.

Sponsored by the Detroit Area Restorative Justice Center

The co-trainers are:

Marcia Lee began with Restorative Justice working with men with a history of domestic violence.  Through this work she recognized the importance of creating circles of accountability and support, inner work, and community building.  Now, her work in Restorative Justice focuses in the communities that she is a part of in Detroit and Hamtramck.  Marcia has a masters in Dispute Resolution and is a trained Peacemaking Circle keeper.  She is a co-founder of the Detroit Area Restorative Justice Center, tai chi practitioner, aspiring pun maker, directs Cap Corps Midwest, a full time volunteer program (similar to AmeriCorps), and coordinates the Office of Justice, Peace, and Integrity of Creation for the Capuchin Franciscans.

Mindy Nathan came to realize the power of Restorative Justice by seeing how it changed her alternative high school's staff and students, and their relationships to each other and the environment in positive ways. Mindy directed the Tri-County Educational Center for 8.5 years – it was the alternative high school program of Berkley Schools. Restorative "thinking" and practices are an essential component of a healthy school culture and are important facets of social-emotional learning and trauma-informed schools. Among other desirable outcomes, restorative practices build empathy and community among students and staff.  Mindy has been a school board trustee, a religious educator, a high school teacher and adjunct instructor in a business college. She is now employed as a learning specialist by the Education Achievement Authority (EAA).

Among many other titles, don't miss…

Ron Scott's

–

How to End Police Brutality

evolution in the 21st Century Anthology

…or the classic, Conversations in Maine

---

The James and Grace Lee Boggs Center to Nurture Community Leadership

.

3061 Field Street
Detroit, Michigan 48214
US
    

Living for Change News
August 28th – September 4th

Ending Give-Aways

Shea Howell

Detroit has an historic opportunity to establish a new set of values for how development will take place in our city.  By voting for the People's Community Benefit Agreement Ordinance, Proposal A, we will set in places processes to ensure developers give something back to the community in exchange for tax breaks and use of public funds.

This proposal has a long history. Beginning in 2012 with the resistance to the efforts by John Hantz to secure 10,000 acres on the East Side for pennies on the dollar, community members have been actively seeking ways to have a greater say over what happens to land in our neighborhoods.  Over the next 4 years we witnessed developer after developer making claims about why they need tax breaks. Marathon Oil got a $175 million tax abatement, and provided less than 25 jobs. During the bankruptcy process we watched the transfer of land to billionaire Ilitch for $1. This was after the decision to provide the majority of the $650 million for his new hockey stadium from public funds.

These are just a few examples of a long line of deals that have benefited private corporations and cost the public.

Proposal A would put an end to these kinds of "give- aways." It would provide a framework for thoughtful discussion within a community about what impact a development might have on the quality of life. It provides the opportunity to systematically ask how to better support the whole community.

In a recent article in the Detroit News, Councilman Scott Benson argued that Detroit would be better served if we voted for his "enhanced" Community Benefits Agreement Ordinance.  Mr. Benson says it is important to separate "fact from fiction" and that "despite some rhetoric" his proposal is really not "anti-community.  Mr. Benson then goes on to provide some fantasies of his own. Most importantly he does not explain his own history in attempting to make sure developers are held accountable to the community.

Benson did everything he could to keep a real community benefit agreement from coming to the Council.  When faced with the citizen's ballot initiative, he quickly crafted his own proposal. The only purpose of this proposal is to confuse voters.  It is based on the tired recycling of arguments that are inherently "anti-community." They rest on the fear that people cannot be trusted to act openly, honestly, and with integrity as they consider the impact of large scale business developments in their neighborhood.

Moreover Benson, like all those who support his version, likes to reduce a CBA to the question of jobs for construction and contracts with local firms. Our history tells us that construction jobs rarely meet the "target goals" negotiated by officials.  And the demand to use " Detroit based businesses" is open to corruption and misrepresentation.  More importantly, construction jobs are a minor part of multi-million dollar enterprises. Focusing only on construction jobs narrows the thinking of all involved.

Proposal A has a process that encourages community people and businesses together to think more broadly about what benefits a community receives over time. It looks to the broader questions of quality of life and ecological sustainability.

More than 5000 Detroiters petitioned to put Proposal A on the ballot. Now we need to organize to make sure a real community supported ordinance passes. 

—

The People's CBO was designated as Proposal A and the 'Enhanced' Ordinance will appear as Proposal B.

---

GET YOUR COPY OF MAPPING THE WATER CRISIS!!!!!!

If you'd like a Mapping the Water Crisis book mailed to you go to 

www.wethepeopleofdetroit. com

, hit the donate button & pay $25; put your name, mailing address & email in the notes section. A book will be mailed to you within one week!

---

INTERESTED IN LEARNING A TOOL FOR CONFLICT RESOLUTION AND PREVENTION?

COME TO OUR INTRO TO
PEACEMAKING CIRCLE 101 TRAINING!

This training will specifically focus on peacemaking circles
IN SCHOOLS
(Teachers, Security Guards, Lunch Aides, Classroom Aides, Principles, Volunteers, etc. )

Saturday, September 10, 1pm-5pm
St. Peter's Episcopal Church
1950 Trumbull St.
Detroit, MI 48216

SPACE IS LIMITED, PLEASE RSVP by September 8 .
Complete Registration Form HERE

From this interactive workshop, you will learn about restorative practices, gain basic tools for leading a peacemaking circle, receive  information on integrating restorative practices in school settings, and leave with materials for continued practice and study.

$20-$50 sliding scale or non-monetary exchange
(no one will be turned away)
all proceeds will go to
the Detroit Area Restorative Justice Center.
Snacks and materials will be provided.
Please bring a pen, paper, and be ready to participate!

Please send questions to detroitrestorativejustice@gmai l.com.
Please complete Registration to RSVP
SPACE IS LIMITED

If you are not able to pay or would prefer to barter, please email back with what you would like barter and we can work out an exchange.

Sponsored by the Detroit Area Restorative Justice Center

The co-trainers are:

Marcia Lee began with Restorative Justice working with men with a history of domestic violence.  Through this work she recognized the importance of creating circles of accountability and support, inner work, and community building.  Now, her work in Restorative Justice focuses in the communities that she is a part of in Detroit and Hamtramck.  Marcia has a masters in Dispute Resolution and is a trained Peacemaking Circle keeper.  She is a co-founder of the Detroit Area Restorative Justice Center, tai chi practitioner, aspiring pun maker, directs Cap Corps Midwest, a full time volunteer program (similar to AmeriCorps), and coordinates the Office of Justice, Peace, and Integrity of Creation for the Capuchin Franciscans.

Mindy Nathan came to realize the power of Restorative Justice by seeing how it changed her alternative high school's staff and students, and their relationships to each other and the environment in positive ways. Mindy directed the Tri-County Educational Center for 8.5 years – it was the alternative high school program of Berkley Schools. Restorative "thinking" and practices are an essential component of a healthy school culture and are important facets of social-emotional learning and trauma-informed schools. Among other desirable outcomes, restorative practices build empathy and community among students and staff.  Mindy has been a school board trustee, a religious educator, a high school teacher and adjunct instructor in a business college. She is now employed as a learning specialist by the Education Achievement Authority (EAA).

Among many other titles, don't miss…

Ron Scott's

–

How to End Police Brutality

evolution in the 21st Century Anthology

…or the classic, Conversations in Maine

---

The James and Grace Lee Boggs Center to Nurture Community Leadership

.

3061 Field Street
Detroit, Michigan 48214
US
---
---
---